BREAKING NEWS – 29.05.2023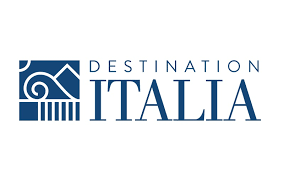 In the press release of 25 May 2023, Destination Italia SpA, the main Italian Travel Tech company, leader in quality incoming tourism and experiential tourism for tour operators and international travel agencies, and Portale Sardegna SpA, online travel agency (OTA), specialized in the tourism incoming sector in the destinations Sardinia, Puglia, Sicily, which promoted and developed the Local Expert model and owner of the HUBCORE technology, both listed on Euronext Growth Milan, announced that they have signed the merger deed by incorporation of Portale Sardegna into Destination Italia.

After completing all the formalities required by the laws and regulations relating to the joint merger project, the merger deed implements the decisions taken by the Extraordinary Shareholders' Meetings of Destination Italia and Portale Sardegna on 20 March 2023. 

It should be noted that the merger will become effective on the third open market day following the finalization of the merger deed record in the respective business registers. 

On the effective date of the merger, the shares representing the entire share capital of Portale Sardegna will be cancelled, and the shareholders of the latter will receive in exchange a total of 4,039,707 ordinary shares of Destination Italia, with no indication of par value, resulting from the special capital increase of a maximum nominal amount of € 40,397.07 to fund the merger, approved by the Extraordinary Shareholders' Meeting of Destination Italia by resolution adopted on 20 March 2023. The exchange ratio will be 2.45 ordinary shares without indication of the nominal value of Destination Italia for each ordinary share without indication of the nominal value of Portale Sardegna, without providing for any cash adjustment or issuance of fractional shares. Furthermore, the shares allocated for exchange will have regular dividend rights and contribute to Destination Italia's profits as of the current fiscal year.

For accounting and tax purposes, however, it is noted that the operations of Portale Sardegna will be charged to the balance sheet of Destination Italia from 1 January 2023.

Destination Italia, finally, as a result of the aforementioned merger, will assume all the rights and all the obligations of the company Portale Sardegna, taking over all its assets and liabilities, including also the bond loan "Portale Sardegna 2019-2024 5%", issued on 6 December 2019 by Portale Sardegna on the ExtraMOT Market (ExtraMot Pro3 Segment), operated by Borsa Italiana. The bond loan, with a gross fixed interest rate of 5.0%, will maintain the same ISIN code and current denomination.

Considering what has been communicated, it should be noted that the Group is facing a strong path of growth and development of the business through merger by incorporation. However, while waiting for the effectiveness of the merger, the evaluation of the future evolution of the Group, and the quantification of the synergies and its growth prospects, we confirm our estimates: U/R recommendation, Target Price U/R and Medium risk.
Leggi il pdf