Destination Italia / 19.10.2021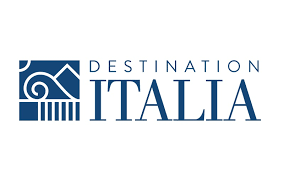 On 15 October 2021, Destination Italia S.p.A. obtained admission to negotiate ordinary shares on AIM Italia, a multilateral negotiations system organized and managed by Borsa Italiana. Negotiations began on 19 October 2021.
Integrae SIM acted as Nomad and Global Coordinator of the Issuer.
The equivalent of the placement is approximately equal to euro 3.5 million, at the offer price of euro 0.95 per share. Through the IPO transaction, in the event of the full fiscal year of the greenshoe option (capital increase) granted to Integrae SIM S.p.A., the total value of the resources collected is approximately Euro 3.5 million. The placement, aimed mainly at leading institutional and professional investors, at a price of Euro 0.95 per ordinary share, had as its object a maximum total of 3,630,000 ordinary shares, of which 3,157,500 were newly issued at the start date of the negotiations and 472,500 deriving from the fiscal year of the over-allotment option, granted by the majority shareholder Lensed Star S.r.l. to Integrae SIM S.p.A., as Global Coordinator.
The enterprise Destination Italia S.p.A. is the first Italian Travel Tech specializing in quality tourism from abroad to Italy. The Destination Italia Group was founded in September 2016 and is a leader in Italy in incoming tourism and B2B experiential tourism thanks to its innovative plug-and-play platform that offers travel agencies and international tour operators the opportunity to purchase, aggregate, and structure selected and exclusive travel packages and tourist services for their clients. Since its establishment, the Group has brought more than 500,000 tourists from 85 countries around the world to Italy with an offer that includes more than 10,000 accommodation facilities throughout Italy. Destination Italia S.p.A. is the parent company and controls 100% of the operating company Destination 2 Italia S.r.l. Destination Italia offers more than 1,000 tour operators and travel agents worldwide tourist packages and travel experiences in three sales segments: the Luxury segment, through the "SONO Travel Club" brand, with a highly personalized and tailored service and a higher average ticket; the Mainstream segment, through the "Destination Italia" brand, with the destinations most requested by foreign tourists; the XML sales channel, developed in 2019 to automate the purchasing process in the different international markets.
Ultima Ricerca Destination Italia
BREAKING NEWS – 21.07.2023

In the press release of July 20th, 2023, Destination Italia SpA, the leading Italian Travel Tech company, leader in quality incoming tourism and experiential tourism for tour operators and international travel agencies, listed on Euronext Growth Milan, announced the results obtained, during the first part of 2023, from online platforms aimed at the B2C market, which the Company acquired following the incorporation of Portale Sardegna SpA. As of July 17th, 2023, the transaction volume of tourist services aimed directly at final consumers amounted to more than € 8.90 million. This value marks a strong growth (+11.0%) of the market compared to the equivalent figure of 2022.

The increase in online sales revenues, related to the B2C branch, is mainly due to the growth in demand from the domestic market, which stands at +14.0% compared to last year. Specifically, a preference emerges for domestic travellers compared to destinations such as Sardinia, which marks a growth of +8.0%, and Sicily, with +16.0%. This incremental trend is accompanied by a slowdown, albeit moderate, in demand from the foreign market, which marks a -18.0% compared to 2022. This decline is closely related to the strategic choice made by the Company in 2022, which plans to focus IT development on platforms for the domestic market. The improvement of usability and booking platforms for Charming-branded platforms has been postponed to 2023. This process has been initiated in recent months and is still ongoing. Therefore, the benefits associated with the Charming network will be measurable, in their entirety, from the year 2024. 

Another positive note is the growth in bookings in the non-hotel segment, coming from the subsidiary Welcomely Srl, the company operating in the Group's property management business. In fact, Welcomely Srl recorded, on July 17th, 2023, an increase in transaction volume equal to +30% compared to 2022. For the second consecutive year, therefore, the strategic choice to establish a company specialized in the development of local tourism that acts as a driver of local tourism innovation, improving the connections between holiday homeowners and Local Experts. In line with this trend, a positive progression is expected in the near future.

SEO and online advertising initiatives have played a decisive role, which have led to a positive market response and in line with what was estimated at the beginning of the year by the Group, stimulating demand in the winter period and improving supply through the enhancement of commercial collaborations between operators. Specifically, a significant propulsive boost was conferred by the early booking service, which is confirmed as a relevant marketing tool both for the Company and for the market in general.

Finally, the data relating to the average duration of the stay remains stable, which is confirmed equal to the value of previous years for all the destinations proposed by the Group, namely 7 nights. This testifies to the fact that Destination Italia travellers continue to value the Group's offer positively despite the increase in prices and do not seem to be willing to give up their holidays.


Taking into account the press release, we confirm our estimates: Target Price € 2.90, Rating Buy and Medium risk.

Leggi il pdf
Latest Research Destination Italia
Latest news Destination Italia