BREAKING NEWS – 28.12.2022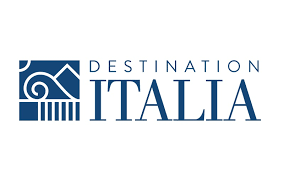 In the press release of 23 December 2022, Destination Italia SpA, the main Italian Travel Tech company, leader in quality incoming tourism and experiential tourism for tour operators and international travel agencies, listed on Euronext Growth Milan, announced that it had exceeded € 27.40 million of bookings in the first 11 months of the year, as a result of the balance strategies of the geographical portfolio, the focus on the market segments with the highest spending capacity and the team's great execution capacity.
Compared to 2021, the growth was equal to +275.0%, as last year, bookings exceeded € 7.30 million in the same period. During 2022, the Group recorded an increase in bookings of high-end tourists from the United States, Canada, Australia, and many European Union countries, including the United Kingdom and Spain. In addition, tourists from Latin America are also growing, those from the Middle East market are stable, while the Russian market is shrinking due to travel restrictions.
Of particular importance, for the growth of 2022, was the contribution of the business line of tailor-made tourism experiences dedicated to luxury travelers, families, and small groups with high spending budgets and with the desire to live unique experiences in the Italian territory, SONO Travel Club.
It should also be noted that the Company recently announced the start of the merger by incorporation of Portale Sardegna SpA, an Online Travel Agency (OTA) specializing in B2C incoming and technology for the travel sector, also listed on Euronext Growth Milan.
As for the attractiveness of Italian tourist locations to foreign travelers, 2022 shows a diversification of appeal towards alternative destinations, but above all the maintenance of classic destinations. Finally, the Company has seen an increase in interest in "land-based" regions such as Piedmont, Umbria, and Trentino, and continuous interest in the seaside regions such as Liguria, Sicily, Sardinia, Puglia, and Emilia-Romagna. The implications are positive for the entire Italian tourism chain, as they show the potential for longer stays, and therefore greater tourist spending, return travelers, and seasonal adjustment.
Considering what has been communicated, it should be noted that the Group is facing a strong path of growth and development of the business through merger by incorporation. However, while waiting to evaluate the future evolution of the Group, and quantify these important synergies and its growth prospects, we confirm our estimates: U/R recommendation, U/R Target Price, and Medium risk
Leggi il pdf