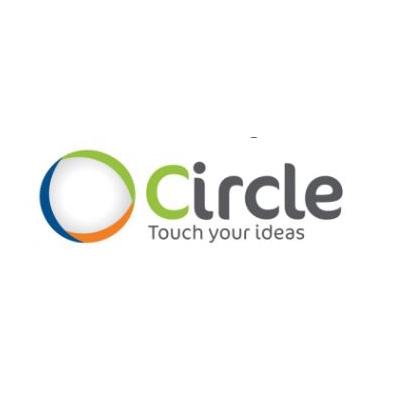 On 24 October 2018 Circle S.p.A. obtained the admission of its shares on the AIM Italia market organized and managed by Borsa Italiana. Negotiations began on 26 October 2018.
Integrae SIM has acted as Nomad, Global Coordinator of Private Placement and is currently a Specialist of the Issuer.
The total equivalent of the resources raised through the operation amounts to Euro 1.5 million, through the issuance of 638,400 newly issued shares without nominal value.
The placement price The unit price of the shares resulting from the placement was set at Euro 2.40; based on this price, the market capitalization at the beginning of the negotiations is equal to Euro 7.57 million.
The enterprise. Founded in Genoa in June 2012, Circle S.p.A. is a management consulting company with distinctive vertical skills in the port and intermodal logistics sector specializing in the development of automation solutions and the digitization of the Supply Chain
Ultima Ricerca Circle
UPDATE – 06.10.2023

The value of production amounted to € 7.16 million, compared to a value of € 5.22 million reported for 1H23A, marking an increase of 37.0%. EBITDA, equal to € 1.96 million, saw an increase of 127.3% compared to the value of € 0.86 million recorded for the first half of the previous financial year. The EBITDA Margin, equal to 27.4%, also came in higher compared to the 1H23A figure of 16.5%. EBIT, after depreciation and amortization of € 0.45 million, stands at € 1.51 million (€ 0.44 million in 1H22A). Finally, on the balance sheet, we note a slight improvement in the NFP, which amounted to a cash positive € 2.00 million, compared to the cash positive value of € 1.82 million as of December 31, 2022. 

In light of the results published in the half-year report for 1H23A, we have adjusted our estimates for both the current year and the coming years. In particular, we now estimate an FY23E value of production of € 14.60 million, and an EBITDA of € 3.10 million, corresponding to a margin of 21.2%. In the following years, we expect the value of production to rise to € 23.10 million (CAGR 22A-26E: 20.8%) in FY26E, with EBITDA equal to € 5.50 million (corresponding to a margin of 23.8%), up compared to € 1.96 million in FY22A (corresponding to an EBITDA Margin of 18.1%).

We conducted our valuation of the equity value of Circle based on the DCF method and multiples of a sample of comparable companies. The DCF method (including, for prudential purposes, a specific risk of 2.5% in the calculation of the WACC) returned an equity value of € 33.7 million. Using market multiples, the equity value of Circle is € 28.3 million (including a 25.0% discount). The results give an average equity value of approximately € 31.0 million. The target price is € 7.70, with a BUY rating, and MEDIUM risk. 

Leggi il pdf